As  a former  teacher, I carry well designed, safe toys, that I hand select from trusted sources with the highest standards. Classic to Trendy, for Babies through Teens.
Unlike online warehouses or the big box stores, our seasoned Toy Experts have real hands-on experience and knowledge to share with you about our toys, games and books, arts & crafts and so much more!
Whether you need help finding the perfect gift, or just want us to gift-wrap and ship what  you have  chosen, we're here to help. Call our Toy Experts at  847-441-5975 during our regular business hours or email us anytime.
"Play is Brain Food" and we work Extra Hard to find products that stimulate and encourage creative play and also have the appeal of something special. We carry the Classic Favorites and well as the New and Unusual, always looking for the best "PLAY VALUE" and "FUN FACTOR".  Come on in and let us show you what a difference the right toy can make in your  child's life!
We are a family-owned, community-friendly business and  put great value on the reputation we have earned as an honest, trustworthy and responsive company that cares about our customers.
You have many choices when shopping. Please give us the opportunity to be your one-stop toy store.
Sincerely,
Markie Carlson, Senior Toyologist
We carry an extensive selection of well designed safe toys & gifts we have hand selected from trusted sources with the highest standards.
We stock Infant to Teens, including games and puzzles that also engage adults. We offer the classics and the latest trends.
Playing since 1991!
We are always looking for enthusiastic people in the North Shore area who want to join our team of toy and play experts. We often have part-time/and or seasonal openings. If you are interested, stop by and introduce yourself and fill out an application. We can let you know what is currently available.
Presents Wrapped and Ready!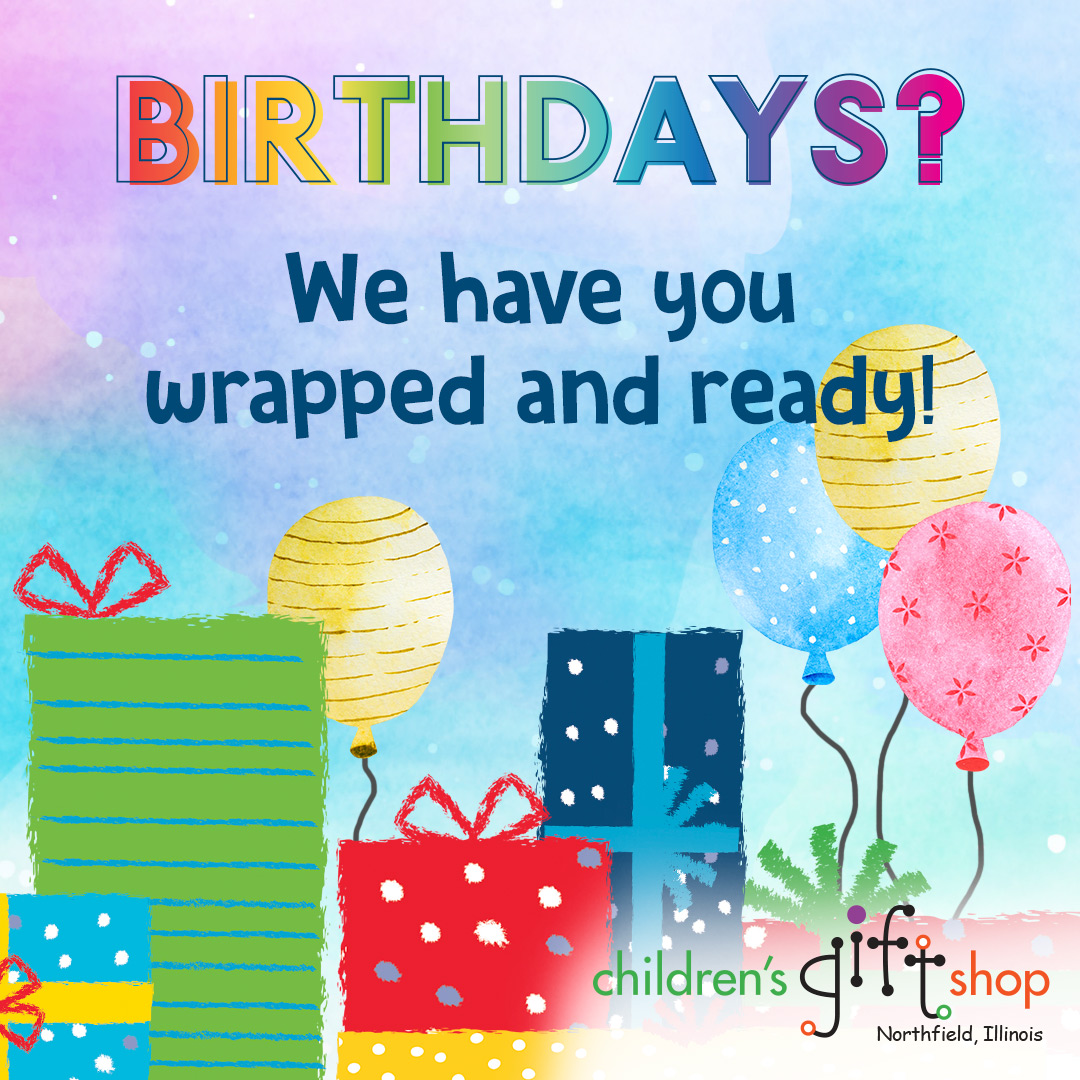 We offer complimentary gift wrap for any occasion! Simply check the giftwrap option on the product details page.
We can also add a personalized message. Some oversized items may be excluded.