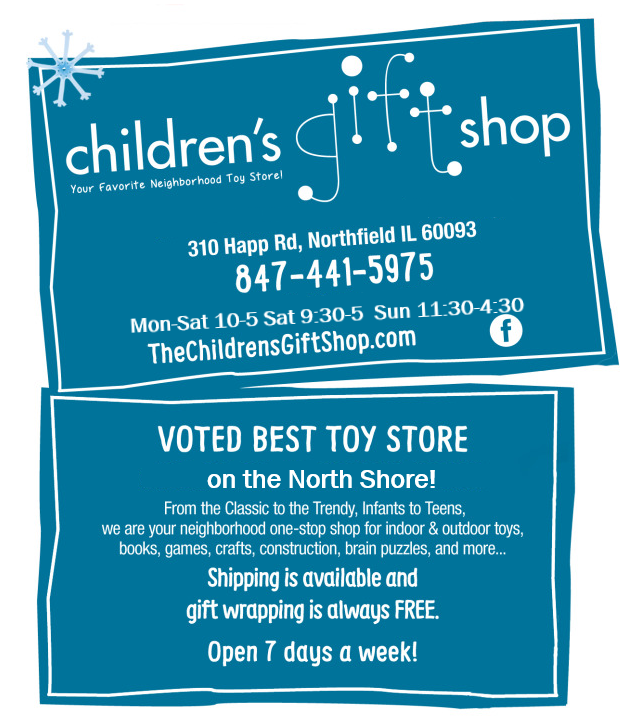 We are located in the Northfield Village Center at 310 Happ Rd in Northfield Illinois (behind the Subway).
We can be reached:847-441-5970 or 847-441-5975 or you can email us at childrensgiftshop@gmail.com
Hours: see  above, under main purple menu.
Order via SHOP ONLINE 
OR you can  CALL US and we will take your order over the phone. 
We ship  anywhere in the lower 48 states (USA).
 Gift Wrapping is always FREE, and worth every penny!
Thank you!
Markie (Shopowner)
(playing since 1991)